Toys For Boys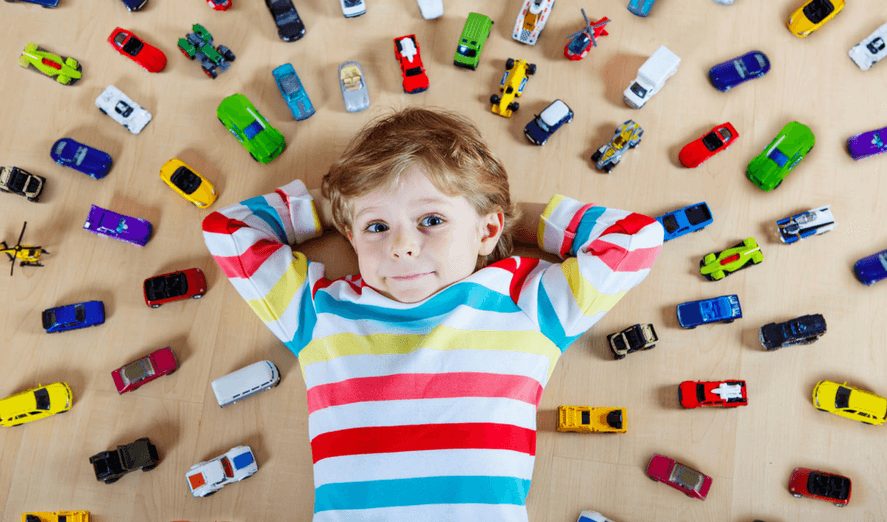 Showing 1–12 of 179 results
Toys for Boys- A Collection to Encourage Learning and Fun
A child's development is greatly aided by toys. They keep children entertained while also helping them in developing a variety of abilities. We cannot ignore the fact that if you do not buy toys for your boys or girls, your entire house could be a mess in five minutes.
They would also desire every toy in a toy shop if you took them there, at the same time. Your best option at times like this is to shop online at stores like Kids Toys Land. Boasting a vast collection of toys for boys and girls from renowned brands, you are guaranteed to find your little one's favorite pastime on our platform.
Treat your boy to an awesome new toy from Kids Toys Land
We have a large selection of the top toys for boys. The online toy retailer Kis Toys Land offers these boy toys at reasonable pricing. You may find the top toys for boys here from a variety of companies, including those that are age-wise, trending, indoor, outdoor, and educational and learning. If you're looking for indoor toys for your children, such as board games, puzzles, guitars, action figures, drums, etc., you can head right to these toys.
Additionally, you will be pleased to find this toy category if you are looking for toys for kids in a particular age range. You may also encourage your child's creativity and learning by providing them with items such as coloring books, art tables, learning toys, and so on.
Soft and Action Figure Toys for Boys
These toys are fun in many different ways. Your kids are inspired by them because they take the form of popular superheroes, comic book characters, and cartoon movie characters. They also serve as an excellent means of communication because kids frequently play pretend with them. Best of all, your boys can never make a mess with those toys as they are only figures. Soft toys for boys, such as cuddly bears, make excellent decorations when placed on a shelf or mantle.
Vehicle Toys for Boys
Let's be honest, even as adults, the majority of us flinch when a sleek, expensive car zooms past us. Your little boys' eagerness is much greater. They get to drive, experience and enjoy tiny vehicles as they zip around the house, build ramps, and live their car fantasies in their active imaginations.
Outdoor Play Toys for Boys
Outdoor games from our selection will appeal to thrill seekers who can't wait to get outside. Everything from swing sets to scooters and bikes is available. If he aspires to be the next international player, buy him a football and a garden goal so he can practice for hours. On the other hand,  Boys who enjoy pedaling will overjoy a brand-new Cycle. Alternatively, why not choose something that the whole family will enjoy? We have trampolines and bouncy castles to keep the kids entertained during the summer.
Kids Board Games
Give a group of boys an interesting board game and marvel at how well they behave; how they ration things out, negotiate, and play by the rules. Many life and social skills are taught to children through board games. They can make much more sense of the world and solve problems. There are many games that help children learn valuable trivia, insights, and practical knowledge while they play.
How Do You Select New Toys for Kids Boys?
Here are some tips to help you choose the best kids for kids:
AGE-APPROPRIATE:
Considerably, whether a toy is age-appropriate for your child should be a key consideration when choosing one for your child. If it was too basic, he would get bored, and if it was too complicated, he wouldn't want to play with it.
MULTI-FACETED TOYS:
When selecting a toy for your child, be sure to choose one that will promote discovery and spark their creativity. Construction toys like Winfun and Huanger toys for kids are a perfect choice.
Where Can I Buy Fun Toys for Boys Online in Pakistan?
Buy the best toys for boys online in Pakistan. Kids Toys Land offers a significant variety of toys for both boys and girls. We have a huge range of toys for different ages like toys for 10-year-old boys, toys for 1-year-old boys, toys for 3-year-old boys, and toys for 8-year-old boys.  There are the best toy cars for boys, action figures, airplanes for boys, and much more.
Browse through our selection of building toys, and educational toys to find your child's favorite. Not only that, but you can also browse our selection of cuddly teddy bears, musical toys, and other toys if you're looking for a gift idea for kids.